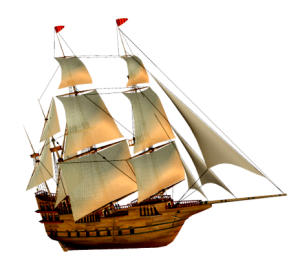 Part 1. The Journey of Adjustment ex.This Darned Elusive Happiness.
How can we find true happiness? Should we really strive towards it – or is it totally out of our hands? This Darned Elusive Happiness shows that we can find happiness and puts the keys firmly within our grasp. In this book, Theun Mares says that true happiness depends on the quality of our relationships with others, with the world around us, and especially with ourselves. As he guides us on a voyage of discovery, we come to a fresh understanding of ourselves, and we discover all the tools we need to radically transform our relationships – both at work and at home. Finally, we learn the choices we need to make in order to bring lasting happiness into our lives.
Topics include: Building a better relationship with yourself and with life. How to handle your fear. The power of respect. How to learn to trust yourself. What are the differences between male and female approaches? How to use feelings and emotions – and why these are not the same. How you can bring harmony out of conflict. Learning the art of true listening. The secret of unconditional love.
Order Original Buy e-book Free Download
Part 2. The Quest for Maleness
Every man longs to know his masculinity – yearns to touch the core of his maleness. This is the quest that all men undertake. Yet, why is this quest usually so fruitless? Why are true creativity, excitement and fulfilment lacking in so many men's lives today? In this book, Theun Mares shows that the knowledge of what it means to be male has been partly lost, and partly distorted through myth and social conditioning. The Quest for Maleness explodes many of the myths surrounding masculinity. It traces a new map for men to understand themselves, their deepest fears and longings, and it provides the tools to enable them to unfold their full potential. Revealing the real nature of male sexuality, Theun shows how men can access this in order to regain their hidden power and creativity.
Topics include: How to access true creativity. The nature and purpose of sexual energy. Understanding and unfolding your masculine potential. Getting to grips with gender. The place of role models. The effects in men's lives of over-dominant mothers and weak fathers. Companionship versus competition amongst males. Exposing the truths behind myths of maleness.
Part 3. Unveil the Mysteries of the Female
Why were you born with a female body? What untapped potential lies hidden deep within your own femininity? Centuries of inequality between men and women have only confirmed that we have lost touch with the true nature and purpose of gender. In Unveil the Mysteries of the Female, Theun Mares reminds us of this, as he explains that the whole purpose of being born as a man or woman is to unfold our full potential as males or females – our masculinity or our femininity.
Yet, how many women today try to emulate men, and vice-versa? And how many men and women are feeling disillusioned and unfulfilled because of this? In this book, Theun leads us through myth to a new understanding of the real nature of femininity. He shows how women can use these principles in order to access the true female and to find deep and lasting fulfilment and meaning in their lives. He reveals the keys to how men and women together can learn to co-operate intelligently in order to build a life of joy and to realise their full potential.
Topics include: Entering the world of the true female. How to understand and unfold the full potential of your femininity. Recognising the dual nature of the female. The place of role models. The effects on women of over-dominant mothers and weak fathers. The secrets of successful relationships. Exploding the myths behind womanhood.